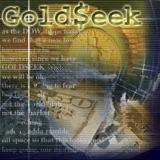 While everyone is focusing on political issues, the NY Fed published a stunning report on the state of the US consumer.
According to the NY Fed, the average US household has hit a new record for debt, surpassing the old record set at the peak of the 2007 bubble.
Put simply, the average US household today is more in debt that it was in late 2007: the former peak of a massive debt bubble.
Of course, revealing that we're in a massive debt bubble is only half the story. The more critical issue for those looking to invest based on this is when the debt bubble bursts.
Bad news… it's starting already.
This post was published at GoldSeek on 16 August 2017.