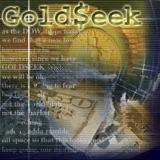 Gold Today – New York closed yesterday at $1,262.60. Londonopened at $1,265.00 today.
Overall the dollar was stronger against global currencies, early today. Before London's opening:
– The $: was stronger at $1.1760 after the yesterday's $1.1804: 1.
– The Dollar index was stronger at 93.61 after yesterday's 93.36.
– The Yen was stronger at 109.75 after yesterday's 110.58:$1.
– The Yuan was much stronger at 6.6782 after yesterday's6.7059: $1.
– The Pound Sterling was weaker at $1.3005 after yesterday's $1.3035: 1
Yuan Gold Fix
New York closed $2.80 higher than Shanghai's close yesterday. Today, we are seeing the dollar stronger overall but the Yuan is quite a bit stronger against the dollar. London is $7 lower than Shanghai.
Shanghai is on the front foot today and likely to pull London and New York higher today.
Silver Today – Silver closed at $16.38 yesterday after $16.25 at New York's close Monday.
This post was published at GoldSeek on 9 August 2017.