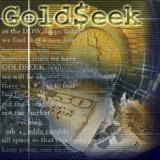 Mike Gleason: It is my privilege now to welcome in Greg Weldon, CEO and President of Weldon Financial. Greg has over three decades of market research and trading experience, specializing in metals and commodity markets and even authored a book in 2006 titled Gold Trading Bootcamp, where he accurately predicted the implosion of the U. S. credit market and urged people to buy gold when it was only $550 an ounce.
He is a highly sought-after presenter at financial conferences throughout the country, and is a regular guest on financial shows throughout the world, and it's good to have him back here on the Money Metals Podcast.
Greg, thanks for joining us today. And it's nice to talk to you again. How are you?
Greg Weldon: I'm great, thanks. My pleasure, Micheal.
Mike Gleason: Well, when we had you on back in mid-August you were optimistic about gold at the time. We had a pretty good move higher, shortly thereafter that ended up with gold hitting a one year high. But it stalled out around $1,350 in early September and we're currently back below $1,300 as we're talking here on Wednesday afternoon. Gold hit resistance at about the same level in the summer of last year, so give us your update as to your current outlook. What drivers, if any, do you see that can push gold through that $1,350 resistance level in the months ahead, Greg?
Greg Weldon: Yeah, well, exactly as you said. You had the move that we were anticipating when we last spoke and it kind of had already started from the 1205-ish level. All of this fitting into the kind of bigger picture, technical structure that still leads to a bullish resolution. But as you accurately mentioned, you got up to what have been close to, not quite even towards last summer's highs around $1,375, $1,377. In this case, around $1,360 and ran out of steam.
The dollar kind of changed some of the picture and the thought process linked to the Fed changed some of the picture. So, you embarked on a downside correction. $1,260 was the low, you have a nice little correction from that level. That was the level that equated to 200-day exponential moving average. It's a level that was just below the 38% Fibonnaci retracement of the move up from $1,205. Actually, the move up from $1,123 back at the end of 2016. So you had real, critical support there. So, to me, everything's kind of mapped out the way you might expect it to, structurally, in this market.
This post was published at GoldSeek on 23 October 2017.