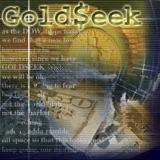 As many of you know, copper is often seen as an indicator of economic health, historically falling when overall manufacturing and construction is in contraction mode, rising in times of expansion.
That appears to be the case today. Currently trading above $3 a pound, 'Doctor Copper' is up close to 28 percent year-to-date and far outperforming its five-year average from 2012 to 2016.
Several factors are driving the price of the red metal right now. Manufacturing activity, as measured by the purchasing manager's index (PMI), is expanding at a pace we haven't seen in years in the U. S., eurozone and China. The U. S. expanded for the 100th straight month in September, climbing to a 13-year high of 60.8.
Speculators are also buying in response to word of copper shortages in China, despite September imports of the metal rising to its highest level since March. The world's second-largest economy took in 1.47 million metric tons of copper ore and concentrates last month, an amount that's 6 percent higher than the same month in 2016.
This post was published at GoldSeek on Tuesday, 17 October 2017.