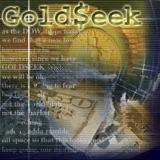 Next week's Bank of Canada policy conference appears set to deliver standard talking points. Not a single free market economist has been invited and a BOC spokesperson confirmed that the alternative-financial press is also being shut out.
The BOC event, titled Monetary Policy Framework Issues: Toward the 2021 Inflation Target Renewal , takes place during a critical time for Canada's central bank.
Bank of Canada economists emerged from the 2008 financial crisis red-faced, after having failed to predict the event in advance, despite the clear warning signs and having some of the country's most respected practitioners on staff.
The BOC then had to bail out Canada's big five banks, whose solvency the monetary authority is charged with overseeing.
Questions regarding Poloz's 'trickle down'economics
Things do not appear to have improved much under the reign of Stephen Poloz, its current Governor.
The Bank of Canada ranks last among the G-7 central banks in terms of its gold holdings, this during a time of record high Canadian household debts and one of the planet's biggest housing bubbles.
There are also increasing questions regarding Mr. Poloz's 'trickle down' economics strategy, which consists of leveraging 'considerable economic stimulus' to boost asset prices, in the hope that a resulting 'wealth effect' will trickle down to the poor and the young.
This post was published at GoldSeek on Friday, 8 September 2017.