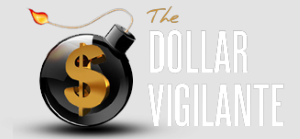 This week Donald Trump said, 'If it was a choice between the right decision and a political decision… The Fed would choose the political decision.'
He then stated that the market 'will remain at artificially high levels until January 1st'. This came not long after he slammed Fed chairwoman Janet Yellen in a CNBC interview when he told the interviewer that she should be 'ashamed' of her 'very political' and 'false' market.
He then claimed that the reason interest rates wont be increased prior to the election is because Yellen and the Fed are trying to bolster Barack O'bomber's legacy (or lack thereof).
It remains unclear whether or not Trump is being threatened into going along with the globalist plan or if he is just willingly complicit in furthering their agenda for personal gain. However, his statements in regard to Janet Yellen and the Fed's decision to keep rates low for political purposes, give credence to the probability that this 'legacy' accusation is merely half-truth propaganda. Its purpose is likely to provide an explanation to the sheeple for this particular step in the long walk toward global governance.
This post was published at Dollar Vigilante on SEPTEMBER 17, 2016.