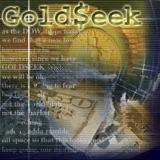 By Frank Holmes
Strengths
The best performing precious metal this week was palladium, up 1.67 percent. Palladium prices rose above platinum prices on expectations there may be a surge in gasoline engines from China before clamp downs on their use comes into effect. Gold traders and analysts surveyed by Bloomberg maintained their bearish bias for a third week despite North Korean tensions escalating after our military show of force last weekend with fly-by of their airspace. Despite gold having a lousy month with negative price action and a spike in volatility, to four-month highs seen in the metal, holdings in exchanged traded funds rose to their highest levels since last November. At this week's Denver Gold Form, Randal Oliphant noted that the industry may be reaching peak gold production as major new discoveries have waned over the last couple of decades, despite industry spending or changes in technology. Weaknesses
The worst performing precious metal this week was platinum, down 2.20 percent. Platinum is suffering a continued loss of market share to palladium in the near-term play out. Comments earlier in the week from Federal Reserve Chair Janet Yellen sent gold lower. Yellen said that it would be imprudent to leave rates on hold until inflation reaches 2 percent this year. Her co
This post was published at GoldSeek on Monday, 2 October 2017.