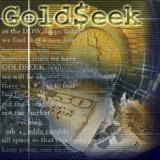 Gold and silver are not out of the woods. So far Trump has not said anything to destabilize the markets. Fears of a surprise resulted in the rise of gold and silver yesterday. Developments in Saudi Arabia are here to stay. It may or may not affect metals and crude oil. The internet is filled with speculation that there is collusion between Israel and Saudi to expand Israel among other political agendas. Something is fishy in Saudi Arabia. Something big will happen in the Middle East over the coming months. Only big political news from the Middle east will impact global financial markets.
The trading volumes in bitcoins is not even five percent of its current potential. Bitcoins and other crypto currencies have a lot higher to go. A few Mount Gox type vanishing will be needed to prevent bitcoin prices from zooming. Nations will be forced to adopt and regulate bitcoins. Greater adoption of crypto currencies will imply greater investment demand for gold and silver.
This post was published at GoldSeek on 9 November 2017.