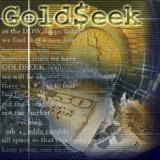 Strengths
The best performing precious metal for the week was palladium, off 1.44 percent for the week. Citigroup favors palladium in the short term, in response to pollution control, but says substitution risks prevent the bank from taking a more bullish view long term as the price of palladium is now higher than the price of platinum. After the Indian government eased rules on gold purchases, the country's demand for gold jewelry and branded coins appears to be better than the last quarter, according to P. R. Somasundaram, MD for India at the World Gold Council. The ensuing wedding season is the key for quarterly demand performance, Bloomberg reports, and with a good monsoon season, stable gold prices should encourage consumers. In the month of September, Swiss gold exports doubled month-over-month to 148.4 metric tons, reports Bloomberg. In August, exports were only 72 tons, according to the Swiss Federal Customs Administration. Specifically, Swiss exports to China rose 21 percent and to Hong Kong rose 92 percent. Weaknesses
The worst performing precious metal for the week was platinum, off 2.41 percent as palladium seems to be the more crowded trade. September makes 11 months straight of China officially reporting a zero increase in the level of its gold reserves, writes Lawrie Williams. The only time in recent years that the Asian nation has published any month-by-month gold reserve accumulations was in the 16 months ahead of the yuan being accepted as an integral part of the International Monetary Fund's (IMF) Special Drawing Rights basket of currencies, Williams continues. 'We don't think it coincidence that such month-by-month reporting effectively ceased once the yuan became part of the SDR, thus paving its way for acceptance as a reserve currency,' the article reads.
This post was published at GoldSeek on 23 October 2017.