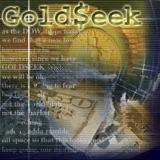 This year has been one for the history books. Donald Trump was elected as the 45th president of the United States, gold had its best quarter in a generation, Warren Buffett decided he likes airlines again and voters in the United Kingdom elected to leave the European Union. Loyal readers of the Investor Alert newsletter and my CEO blog Frank Talkknow that we covered it all, too.
As we head into the New Year, I want to share with you the six most popular Frank Talk posts of 2016. Before I do that, however, I think it's important to note one recurring theme I write about that continues to help our investment team and shareholders better understand the movement in commodities and energy: the purchasing managers' index (PMI).
Using PMI as a Guide
As I explain in this January Frank Talk, our research has shown that PMI performance is strongly correlated with the movement in commodities and energy three and six months out. PMI forecasts future manufacturing conditions and activity by assessing forward-looking factors such as new orders and production levels.
When a PMI 'cross-above' occurs – that is, when the monthly reading crosses above the three-month moving average – it has historically signaled a possible uptrend in crude oil, copper and other commodities. The reverse is also true. When the monthly reading crosses below the three-month moving average, the same commodities and materials have in the past retreated three months later.
In the three months following a 'cross-above,' oil rose about 7 percent, 75 percent of the time, based on 10 years' worth of data. Copper, meanwhile, rose more than 9 percent most of the time.
In November, the JPMorgan Global Manufacturing PMI reading clocked in at 52.1, a 27-month high. This shows that sector expansion has extended for a sixth straight month, which is very encouraging news. Following OPEC's recent production cut, we believe the decision is constructive for energy in the near-term, while a rising PMI is good news for the long term.
This post was published at GoldSeek on 28 December 2016.