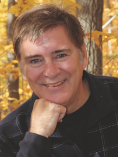 As a direct result of sanctions on Russia, there is an overabundance of fruits and vegetables in France, Spain, Poland, and elsewhere in Europe. Basic law of supply and demand dictates prices of crops would fall. And they did.
While most foolishly want to stick it to Russia, few actually are willing to pay the price if it affects them.
Here is another case in point: French Farmers Torch Tax Office in Brittany Protest.
French vegetable farmers protesting against falling living standards have set fire to tax and insurance offices in town of Morlaix, in Brittany. The farmers used tractors and trailers to dump artichokes, cauliflowers and manure in the streets and also smashed windows, police said.
Prime Minister Manuel Valls condemned protesters for preventing firefighters from dealing with the blaze.
The farmers say they cannot cope with falling prices for their products.
This post was published at Global Economic Analysis on Saturday, September 20, 2014.