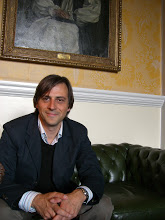 Irish services sectors have been at the forefront of the latest recovery for over two years now, posting booming figures and rosy PMIs. Underlying trends, however, are less often voiced. So let's take a look at the latest data here:
Overall, by value indices, Irish Services sectors posted a reading of 113.2 in July 2014, which is 1.34% up m/m. In previous month, June, m/m rate of increase was 1.45% which suggests slower growth in the sector overall. However, taking longer-range reading provides for a more encouraging picture. 3mo average through April 2014 was up 2.23% compared to same period 2013 and this rose in the 3mo period through July 2014 to 3.20%. 6mo average through July 2014 is also robustly up: 2.72% y/y.
So the above are encouraging trends and visible in the following chart:
This post was published at True Economics on September 8, 2014.