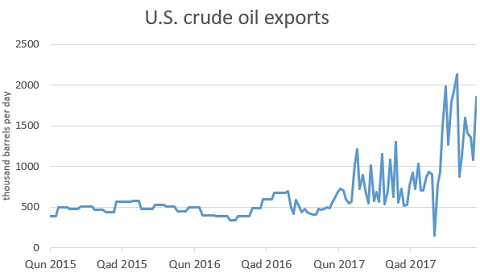 US oil exports boom as OPEC cuts production.
There have been plenty of eye-catching stories in the energy industry this year, but one notable development has been the rise of the U. S. as a crude oil exporter. The ban on crude exports from the U. S. was lifted at the end of 2015, and exports ticked up in the following year, but only modestly. 2017, however, was the year that the floodgates opened.
In the first half of the year, there were several weeks when the U. S. topped 1 million barrels per day (mb/d), but exports averaged about 750,000 bpd between January and June.
This post was published at Wolf Street by Nick Cunningham ' Dec 29, 2017.