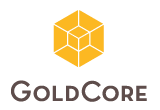 ECB Meets in Frankfurt
As the Governing Council of the European Central Bank (ECB) convenes today in Frankfurt for its monthly policy meeting, markets are focusing on how the ECB will signal the initiation of its quantitative easing (QE) programme which is aimed at countering deflationary forces in the Eurozone.
In August, the annual inflation rate in the Eurozone hit a precariously low rate of 0.3% per annum. This is far below the ECB's target rate of 2% and also far below the average rate of inflation in the Euro area over the period 1991-2014, which was 2.18%.
Financial markets are already pricing in an ECB round of QE after ECB president Mario Draghi signalled such a move last month at the Jackson Hole central banker conference in the US, where he stated that the ECB would use 'all available instruments' to counter deflation.
European sovereign bond yields have fallen since Draghi's August comments and the Euro has weakened against the US dollar. It is assumed that European QE would be in the form of a bond buying programme, much like the US and UK versions of QE that have already been implemented.
The ECB is already providing cheap liquidity to commercial banks in Europe though long-term refinancing operations, and since this is not providing the necessary stimulus to boost the Eurozone inflation rate, markets will be hanging on every word of Draghi's speech today in Frankfurt so as to attempt to predict the exact timing of the commencement of the ECB's quantitative easing programme.
While there is plenty of evidence that governments aim to minimise headline inflation figures for political reasons, financial markets still tend to fixate on these headline figures. Financial markets also get very concerned about deflation.
This post was published at Gold Core on 4 September 2014.