Both WTI and RBOB prices are tumbling this morning after OPEC member agree to limit oil output through the end of 2018. While this is bullishly longer-than-expected (6-9mo was expected), OPEC members now rely on Russia to agree to these terms, and it appears the market is questioning that. Furthermore, despite US shale output at record highs, Saudi officials are shrugging off any impact.
As The Wall Street Journal reports, OPEC members agreed in principle Thursday to keep limiting their output through the end of 2018, according to people familiar with the matter, providing assurance for an oil industry still struggling through a fragile recovery.
The accord signals that the world's biggest oil-producing countries believe that a global oversupply of oil is still weighing down oil prices, even a year after they struck their first agreement to cut crude production. Oil in storage – a proxy for the global glut – remains well above historical averages, national oil ministers said.
Any agreement OPEC strikes will be contingent on support from a group of producers outside the cartel led by Russia, which pumps more crude than any country in the world. The Russia-led delegations are meeting with OPEC to hash out a final agreement.
This post was published at Zero Hedge on Nov 30, 2017.
With WTI prices holding at 6-month highs around $54 (and Brent at $60), Reuters' John Kemp notes that hedge funds have never, ever been more bullishly positioned in the entire energy complex.
Hedge Funds have accumulated a record 1.189 billion bbl of long positions in the five major petroleum contracts (Brent, WTI (x2), RBOB, HO)…
This surge in buying is coming as analysts once again follow the trend and begin raising oil price forecasts.
As OilPrice.com's Tsvetana Paraskova notes, just a few of months ago, analysts and investment banks slashed their oil price forecasts as OPEC's production cuts drew down the global oil oversupply slower than initially expected, and rising U. S. shale production capped any short-lived oil price gains.
But at the end of the summer, as OPEC and the International Energy Agency (IEA) started reporting stronger-than expected global oil demand growth and an accelerated pace of inventory declines, the market sentiment began to change. As 2018 and the November 30 OPEC meeting draw nigh, the cartel is said to be favoring a 9-month extension of the deal through the end of next year.
This post was published at Zero Hedge on Oct 30, 2017.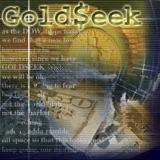 Recently, the western banking cartel media has been out in full force to mislead everyone regarding a narrative of falling and 'soft' demand for physical gold and physical silver, as they typically frame the market in the US as representative of the global market when this is patently false. Furthermore, the usual suspects, like Goldman Sachs bankers, have piled on to this misinformation by calling for a plunge in gold prices, but more on that later. First let's discuss the misleading statistics being disseminated by the mainstream financial media regarding physical gold and physical silver demand. Last month Reuters reported plummeting silver Eagle coin sales for Q3 at 3.7 million ounces, and attempted to frame weak US physical silver demand as weak overall silver demand by calling the silver coins data 'the lowest in 10 years'. Furthermore, they attempted to frame physical gold demand as weak by referring to the Q3 2017 American gold eagle coins sales of 38,500 ounces as a 80% plunge from the same quarter, prior year. If you were to read just this one article to gauge physical gold and physical silver demand worldwide, you would likely believe that demand was dead and that no one was interested in buying physical gold or silver anymore, as the Reuters journalist literally provided zero context to these numbers. As I've repeatedly stated for the past 10 years, anyone can use statistics to present a biased and false picture of reality by stripping presented data of any context. This is precisely what the Reuters journalist did.
Furthermore, Bloomberg hopped on the 'no one wants to buy physical gold and physical silver' Reuters bandwagon as well with a similar narrative of gloomy gold demand by reporting last week that 'sales of gold coins [in the United States] in the first nine months of the year shrank to the lowest in a decade.' As well, various mainstream US financial websites prominently reported that demand for US Mint produced gold bullion has fallen off a cliff this year, with the first 5-months of 2017 only generating 185,500 ounces of gold sales, yielding a projected 2017 annual figure of only 445,200 AuOzs sold.
This post was published at GoldSeek on Thursday, 12 October 2017.
WTI recently dipped below $50 per barrel for the first time in a month, erasing the strong September rally. It's no coincidence that after two weeks of price declines, OPEC has tried to talk up the oil market again, hinting that more drastic action could be forthcoming.
Echoing the world's top central bankers, OPEC's Secretary General said that the oil cartel might need to take 'extraordinary' measures to balance the oil market next year. 'There is a growing consensus that, number one, the re-balancing process is underway,' OPEC's Mohammad Barkindo told reporters on Sunday in New Delhi. 'Number two, to sustain this into next year, some extraordinary measures may have to be taken in order to restore this stability on a sustainable basis going forward.'
As always, OPEC is vague on the specifics, but the working assumption is that the group will agree to an extension of the cuts until at least mid-2018, or perhaps even as late as through the end of the year. There's been some discussion about deeper production cuts, but there aren't a ton of analysts who see OPEC going that far, despite Barkindo's cryptic language.
This post was published at Zero Hedge on Oct 11, 2017.
Authored by Irina Slav via OilPrice.com,
Saudi's headlines keep rolling in.
Saudi Arabia is deepening its ties with Russia, with billions of investments planned for the future. Saudi Arabia is going to allow women to drive. Saudi Arabia booked a second quarterly GDP contraction in a row, with non-oil revenues particularly worrying. Saudi Arabia is also going ahead with the Aramco listing in the second half of 2017, despite reports of a possible delay.
The Kingdom has certainly been making a lot of headlines recently and so have analysts from various institutions, either praising the effect that the OPEC/Russia oil output cut agreement is having on prices, or warning the cartel and its de facto leader that they should change their strategy.
This post was published at Zero Hedge on Oct 10, 2017.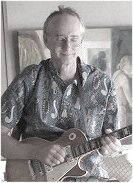 The authors' thesis doesn't explain the 47-year downtrend of labor's share of the economy.
A provocative essay, Don't Blame the Robots, makes the bold claim that "Housing Prices and Market Power Explain Wage Stagnation." (Foreign Affairs) In other words, the stagnation of the bottom 95% of wages isn't caused by automation or offshoring, but by the crushingly high cost of housing: "Yet recent academic work in macroeconomics suggests that current wage stagnation has less to do with robots and more to do with real estate and market power. Real wage growth is a function of two things: changes in productivity and changes in the share of national output attributed to labor. If the share of GDP going to workers doesn't change, then real wages simply track productivity." The market power argument is straightforward: as competition declines, cartels and quasi-monopolies scoop up a larger share of the national income, leaving relatively less for labor.
This post was published at Charles Hugh Smith on WEDNESDAY, SEPTEMBER 06, 2017.

GOLD: $1292.85 UP $6.00
Silver: $17.07 UP 9 CENTS
Closing access prices:
Gold $1291.25
silver: $17.04
SHANGHAI GOLD FIX: FIRST FIX 10 15 PM EST (2:15 SHANGHAI LOCAL TIME)
SECOND FIX: 2:15 AM EST (6:15 SHANGHAI LOCAL TIME)
SHANGHAI FIRST GOLD FIX: $1293.25 DOLLARS PER OZ
NY PRICE OF GOLD AT EXACT SAME TIME: $1285.85
PREMIUM FIRST FIX: $7.40
xxxxxxxxxxxxxxxxxxxxxxxxxxxxxxxxxxxxxxxxxxxxxx
SECOND SHANGHAI GOLD FIX: $1293.25
NY GOLD PRICE AT THE EXACT SAME TIME: $1286.70
Premium of Shanghai 2nd fix/NY:$6.55
This post was published at Harvey Organ Blog on August 25, 2017.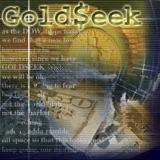 The Petro-Dollar is dead. It had served so well for over 40 years in maintaining the USDollar as global currency reserve, while keeping tight the controls on geopolitical power. The link between crude oil and the USDollar has been broken, painfully evident since 2016 with a harsh price decline that cannot rise about the $50 level. It remains stuck below that level despite heavy collusion in a demonstration that OPEC is dead defunct also. A void has been created in the energy sector, a most important sector. Enter Russia & China to fill the void. Both the crude oil market and the natural gas market have new alliances which feature nations acting in a cooperative manner. The common element is Russia on the production side, complete with pipeline arrays. The common other element is China on the demand side with large customer needs and financial influence. This article describes the two emerging organizations, which the Jackass calls the Oil Consortium and the NatGas Cartel. It will serve the Eurasian Trade Zone. It will function outside the USD payment system. It is ripe for Gold payment structure in the near future. In no way do these qualify as coffin nails for the Petro-Dollar. The funeral for the corrupted abused hegemon USDollar might have taken place with the Trump charade in Saudi Arabia a month ago. The emerging energy organizations signal the new dawn after the funeral without eulogy.
GLOBAL DOMINANCE CAST ASIDE
The USDollar is integrally related to the global dominance that the United States has fostered for global benefit, then later distorted into a credit abuse dynamic but hardly for benefit, then finally abused beyond legitimate basis for global aggression and financial extortion. The dominance is unraveling within the Global Paradigm Shift. It is indeed late in the game for the shift, whereby no reversal to repair the USDollar is possible. The Eastern energy cartel has a firm foundation, leaving the West with no possible response. The consequences are vast, extending to the USMilitary. Its reliance upon free oil is ending. The over-stretched military presence will repeat the end of the road that the British Military faced several decades ago. Both the British and the Americans have lost their cherished global reserve currency, and along with it, lost power and prestige. In recent months, the US has proved it has very few friends even among its list of allies.
This post was published at GoldSeek on 24 August 2017.
The following video was published by FinanceAndLiberty.com on Aug 24, 2017
Bill Murphy says the gold cartel is failing, and the manipulation could end as soon as this fall. He is sticking with his $100 silver target, and he explains how we get there…