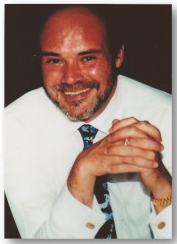 The attack upon religion in Australia is not what one would call a direct assault. It is also not unique to just Australia. This is simply the way prosecutors expand the envelope of power. They look at a single issue and seek to address that issue alone. They rarely look at the implications beyond their immediate objective.
Take FACTA in the USA. The objective is to catch people avoiding taxes by putting their profits offshore. They begin with that assumption and ignore the fact that NOT everyone doing business offshore is to hide taxes. They then obstruct businesses from expanding globally. In my own case, despite the fact that we do business around the globe, because I am an American, I cannot open an account anywhere outside the USA because nobody wants to deal with the FACTA reporting back to the USA. My only solution is to go public since an American citizen can no longer own and operate a multinational business privately. Here we have a law designed to get tax evaders, but it blocks the legitimate business from operating. The only exception is the multinational corporation.
This post was published at Armstrong Economics on Dec 19, 2017.