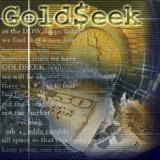 In the aftermath of the Great Financial Crisis, Central Banks began cornering the sovereign bond market via Zero or even Negative interest rates and Quantitative Easing (QE) programs.
The goal here was to reflate the financial system by pushing the 'risk free rate' to extraordinary lows. By doing this, Central Bankers were hoping to:
1) Backstop the financial system (sovereign bonds are the bedrock for all risk).
2) Induce capital to flee cash (ZIRP and NIRP punish those sitting on cash) and move into risk assets, thereby reflating asset bubbles.
In this regard, these policies worked: the crisis was halted and the financial markets began reflating.
However, Central Banks have now set the stage for a crisis many times worse than 2008.
Let me explain…
The 2008 crisis was triggered by large financial firms going bust as the assets they owned (bonds based on mortgages) turned out to be worth much less (if not worthless), than the financial firms had been asserting.
This induced a panic, as a crisis of confidence rippled throughout the global private banking system.
During the next crisis, this same development will unfold (a crisis in confidence induced by the underlying assets being worth much less than anyone believes), only this time it will be CENTRAL banks (not private banks) facing this issue.
This post was published at GoldSeek on 11 December 2017.