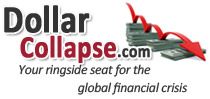 Central bankers keep lamenting the fact that record low interest rates and record high currency creation haven't generated enough inflation (because remember, for these guys inflation is a good thing rather than a dangerous disease).
To which the sound money community keeps responding, 'You're looking in the wrong place! Include the prices of stocks, bonds and real estate in your models and you'll see that inflation is high and rising.'
Well it appears that someone at the Fed has finally decided to see what would happen if the CPI included those assets, and surprise! the result is inflation of 3%, or half again as high as the Fed's target rate.
New York Fed Inflation Gauge is Bad News for Bulls (Bloomberg) – More than 20 years ago, former Fed Chairman Alan Greenspan asked an important question 'what prices are important for the conduct of monetary policy?' The query was directly related to asset prices and whether their stability was essential for economic stability and good performance. No one has ever offered a coherent answer even though the recessions of 2001 and 2008-2009 were primarily due to a sharp correction in asset prices.
This post was published at DollarCollapse on DECEMBER 6, 2017.