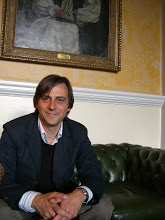 What concentration risk and liquidity risk can do to you when both combine?
Eonia (Euro OverNight Index Average) is the 1-day interbank interest rate for the Euro zone. In other words, it is the rate at which banks provide loans to each other with a duration of 1 day (so Eonia can be considered as the 1 day Euribor rate). In other words, it is a measure of short-term liquidity. Eonia is an average of actual rates charged, so it is, in theory, a reflection of the market demand for short term liquidity. But Eonia is a tiny market, trading normally daily at around EUR7 billion or less. And in a tiny market, there can be a sudden shift in trading volumes. This is what happened on Wednesday and Thursday. Eonia rose from -0.36 basis points on Tuesday to -0.30 bps on Wednesday to -0.24 bps on Thursday.
This post was published at True Economics on Friday, December 1, 2017.