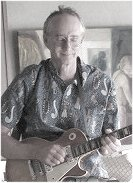 Bubbles always look unstoppable, yet they always burst.
When times are good, the impact of the marginal buyer, borrower and renter on the market is often overlooked. By "marginal" I mean buyers, borrowers and renters who have to stretch their finances to the maximum to afford the purchase, loan or rent.
In bubble manias, buyers of real estate reckon the potential appreciation gains are worth the risk of buying a house they really can't afford with the intention of flipping the home for a profit. Workers moving to high-rent cities reckon they'll either make more money going forward or find a cheaper flat later, so they pony up the high rent. When there's steady overtime or generous tips adding to the household income, buying a new car or getting a new auto lease looks do-able.
This post was published at Charles Hugh Smith on TUESDAY, NOVEMBER 21, 2017.