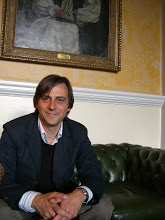 Holger Zschaepitz @Schuldensuehner posted earlier today the latest data on ECB's balance sheet. Despite focusing its attention on unwinding the QE in the medium term future, Frankfurt continues to ramp up its purchases of euro area debt. Amidst booming euro area economic growth, total assets held by the ECB rose by another 24.1 billion in October, hitting a fresh life-time high of 4.4119 trillion.
***
Thus, currently, ECB balance sheet amounts to 40.9% of Eurozone GDP. The 'market economy' of neoliberal euro area is now increasingly looking more and more like some sort of a corporatist paradise. On top of ECB holdings, euro area government expenditures this year are running at around 47.47% of GDP, accord to the IMF, while Government debt levels are at 87.37% of GDP. General government net borrowing stands at 1.276% of GDP, while, thanks to the ECB buying up government debt, primary net balance is in surplus of 0.589% of GDP.
This post was published at True Economics on Tuesday, November 21, 2017.