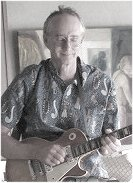 In this scenario, time is running out for Saudi Arabia's free-spending royalty and state– and for all the other free-spending oil exporters.
While there are numerous dynamics at work in the turmoil roiling Saudi Arabia and by extension, the Mideast, one way to cut to the chase is to follow the oil, follow the money. Correspondent B. D. recently posited a factor that has been largely overlooked in the geopolitical / fate-of-the-petrodollar discussions: Perhaps the core dynamic is a technical one of diminished oil production. Here is Bart's commentary: "I think the Saudis may be quickly running out of profitable oil to produce/export. I think they tried to over-produce for a while to damage the competition… and they now have production issues resulting from that. (As has happened in the past) I think they may have recently slipped over the event horizon for being the world's swing producer of 'cheap-ish and abundant' oil. That has huge ramifications for the global markets ability to quickly respond to supply/demand fluctuations.
This post was published at Charles Hugh Smith on MONDAY, NOVEMBER 13, 2017.