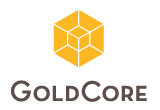 – Internet shutdowns (116 in two years) show physical gold is ultimate protection
– Number of internet shutdowns increased in 2017 as 30 countries hit by shutdowns
– Democratic India experienced 54 internet shutdowns in last two years; Brazil 2
– EU country Estonia, a technologically advanced nation, experienced a shutdown
– Gallup poll shows Americans more worried about cybercrime than violent crime
– Governments use terrorist threat as reason for internet kill switch powers
– Own physical coins and bars rather than digital gold on a single platform
Editor: Mark O'Byrne
***
UNESCO is warning that the number of internet shutdowns is increasing worldwide. According to Statista.com when reporting data provided by digital rights platform accessnow.org, 'internet access has been curbed 116 times in 30 countries since January 2016.'
'Internet shutdown: An intentional disruption of Internet or electronic communications, rendering them inaccessible or effectively unusable, for a specific population or within a location, often to exert control over the flow of information.' – Access Now.
This post was published at Gold Core on November 13, 2017.