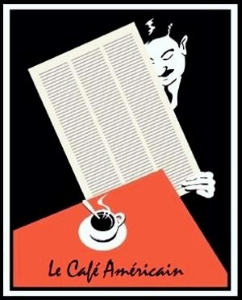 "Love is not easy; it is not our natural state. It seems weak and foolish, and is despicable to the fallen of this world and the next, who by the declaration of their hearts and minds say non serviam, I will not serve."
Jesse, Love Is the Refuge of the Way
Stocks bubbled sideways today, digesting the recent gains, and treading water as additional earnings and economic news comes out.
I have made no secret of it, that the US equity markets seem very fully valued at this point, and are overdue for a stiff correction in the neighborhood of ten percent. That they have not even had a 3 percent correction in quite some time is a testimony to the amount of hot money and speculative froth underpinning them.
Peak hubris. We're there on a number of fronts, socially, financially, and politically. I have not seen anything like this since the tech stock bubble. The housing bubble was much broader and deeper, and much more profound in the levels of its corruption. This one seems more like an 'echo bubble.' In all three instances the primary actors were the Wall Street financiers, the Banks, and the Fed.
The amount of potentially destabilizing situations geopolitically are daunting, almost breath-taking. I won't bother to list them here, but things in Asia, the Middle East, and Europe are showing signs of heaving the landscape out of place. Domestically things in the US are much more tense under the surface than anything I can remember in many years. The elite are doubling down on their winnings with a kind of race to the oncoming wall of bad karma.
This post was published at Jesses Crossroads Cafe on 07 NOVEMBER 2017.