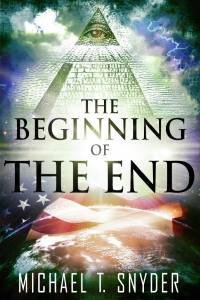 Don't worry – even though the employment numbers are terrible the mainstream media insists that everything is going to be wonderful for the U. S. economy in the months ahead. According to the Bureau of Labor Statistics, the U. S. economy lost 33,000 jobs during September. That was the first monthly decline in seven years, and as you will see below, overall 2017 is on pace for the slowest employment growth in at least five years. But the Bureau of Labor Statistics insists that the downturn in September was due to the chaos caused by Hurricane Harvey and Hurricane Irma, and they are assuring us that happier times are right around the corner.
Economists were projecting that we would see an increase of around 80,000 jobs last month, and we need to add at least 150,000 jobs each month just to keep up with population growth. So the -33,000 number was a huge disappointment.
But even though we lost 33,000 jobs last month, the Bureau of Labor Statistics says that the unemployment rate fell from 4.4 percent to 4.2 percent.
Yes, I know that doesn't make any sense at all, but that is what they are telling us.
Perhaps if several volcanoes go off inside this country, terrorists detonate a dirty bomb in one of our major cities and Godzilla invades the west coast next month the unemployment rate will drop all the way to zero.
Of course I am being facetious, but I just want to point out the absurdity of what we are being told. There is no way in the world that the official unemployment rate should be at 'a new 16-year low'.
This post was published at The Economic Collapse Blog on October 6th, 2017.