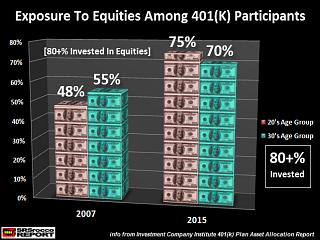 For the U. S. Retirement Market Ponzi Scheme to continue, there must be a new group of suckers to pay for the individuals who are receiving benefits. Without a new flow of funds, the Ponzi Scheme comes crashing down. Such was the case for the individuals who invested in the $65 billion Bernie Madoff Ponzi Scheme that came crashing down in 2008.
Interestingly, the U. S. Securities & Exchange Commission (SEC) that investigated Madoff Securities in 1999, 2000, 2004, 2005, and 2006, found no evidence of fraud or the need for legal action by the commission. The failure of the SEC to find any wrong-doing by Bernie Madoff should provide Americans with plenty of reassurance and confidence that their 401k's are the highest quality sound investments in the market.
This post was published at SRSrocco Report on SEPTEMBER 24, 2017.