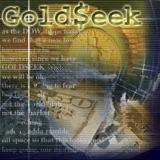 I'd like to share a personal investment tale with you, the origins of which go back a ways. I became involved in physical precious metals/futures trading in 1972 after reading Harry Browne's book, How to Profit from the Coming Devaluation.
Not unlike David Morgan (before we knew each other) I accumulated metal and silver futures contracts, and rode prices into the March 1980 top. I sold my futures, but held the metal until the Hunt Brothers were knocked out of the game after the CRIMEX changed the rules to contract-offset only, collapsing the silver price.
I watched silver drop through Harry Browne's "sell if it goes below $37.50" call to $10.80. Then, during a classic 50% retracement to $25, I asked my broker where he though silver would bottom. His answer: "$5.00." He called it almost to the dollar, but it took a generation to get there.
In 2000, after buying a one-ounce gold Krugerrand for my daughter's high school graduation and watching people at her party view it with zero interest, I decided to move back into the sector, focusing on physical metals and mining company shares.
As the new bull market was getting underway in 2001, I decided to write on a piece of paper the following sentence: "On June 22, 2011, win, lose or draw, I will exit my position in the metals and mining shares."
This post was published at GoldSeek on 21 September 2017.