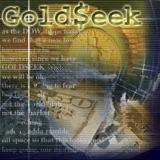 A December interest rate hike and more hikes next year is more or less a certainty. This is the first time this year that the Federal Reserve has been very clear on the US economy and the US interest rate cycle. Any reduction on North Korean risk can result in another wave of sell off for gold and silver. The fall is good for a sustained medium term rise in gold and silver. Indian demand for gold will rise for the next month. I can expect the media to be filled with all kinds of bearish views on gold and silver. I prefer to use the sharp fall (if any) in gold and silver for the rest of the year to invest for a period of three years and more. Once again my preference will always be for physical gold as opposed to a gold ETF. I will be looking for price bottom formation every day for medium term opportunities.
China has a holiday from 1st October to 6th October. On 9th October the USA is closed. In between we have the US September nonfarm payrolls on 6th October. Chinese are the great gobblers of gold. I expect massive Indian demand and massive Chinese demand for gold (if they continue to fall) on or before 30th September.
This post was published at GoldSeek on 21 September 2017.