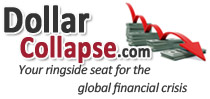 As Hurricanes Harvey and Irma wreaked their havoc over the past couple of weeks, several interconnected questions popped up, the answers to which make us look, to put it bluntly, like idiots.
Why, for instance, are there suddenly so many Cat 4 and 5 hurricanes? Is this due to man-made climate change and is this summer therefore our new normal? The answer: Maybe, but that misses the point. There have always been huge storms (like the one that wiped Galveston, TX off the map in 1900, long before global warming was a thing), and barring another ice age there always will be. So the US east coast will remain one of Mother Nature's favorite targets.
A second (and vastly more pertinent) question is why we've been encouraging millions of people to move into this bulls-eye in recent decades. Since 2000, Houston and surrounding Harris County have added 1.2 million people. Since 1980 Florida has added 10 million people – most of them in the coastal corridor from Miami to Fort Lauderdale.
Seems a little unwise, doesn't it, to put tens of millions of people and millions of houses and cars where they're guaranteed to be damaged or destroyed by inevitable future storms. But it's not an accident. Government programs actively encourage this migration by picking up part or all of the tab for homes that are flooded by storms. The result: A massive and growing liability for future damage on top of all the other massive and growing liabilities for Medicare, Social Security, underfunded state and local pensions, etc. From last week's Wall Street Journal:
One House, 22 Floods: Repeated Claims Drain Federal Insurance Program
Brian Harmon had just finished spending over $300,000 to fix his home in Kingwood, Texas, when Hurricane Harvey sent floodwaters 'completely over the roof.'
This post was published at DollarCollapse on SEPTEMBER 19, 2017.