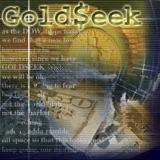 Yen as well as gold can be affected on speculation that Japanese prime minister may called a snap general election next month. But first we have the FOMC meet this week and thereafter the German general elections and later US September nonfarm payrolls on 6th October. Over the next three weeks there are market moving news and events which can change direction of metals, energies and currency markets. Just remember to have a key technical support in hand and key resistance in hand and trade accordingly. Do not drain your brain by over analyzing news and events. Life is never complicated. It is through our perception that we make life complicated. Trading and investment is also like life.
Gold and silver fell after the USA said that it will try peaceful pressure on North Korea. In my view they are just out of solutions as the USA knows that trade sanctions will be useless without the support of Russia and China. Except Japan, none of North Korea's neighbour's want an armed conflict.
This post was published at GoldSeek on 18 September 2017.