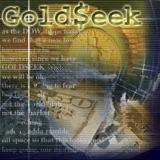 Back in mid-July, we called for the market to top within 3 weeks between 2487-2500. And, 3 weeks later, the market topped at 2490SPX within one day of the topping date we expected. And, since we struck that high, the market has followed through in an almost textbook fashion for the entire month of August, as we caught just about every twist and turn during the month.
Coming into the last week of August, we were expecting the market to drop down to support within the 2425-2430SPX region, and then rally back towards the 2465-2475 region, before it set up to drop back down to the 2400SPX region. As we now know, dropped hard and bottomed early that week at 2428SPX, and then rallied back to 2480SPX. When the market topped out at 2480 on September 1st, our expectation was that we would see a drop down to the 2400SPX region next.
While the market dropped 34 points from that level within the next trading day, when it came back up through 2460SPX I posted to all our members that we now have opened the door to the 2500-2510SPX region, rather than an immediate continuation down to the 2400SPX region. The main reason was that when the market did not follow through on our Fibonacci Pinball set up towards 2400SPX and came back up through the 2460SPX region, the market provided us with a strong warning that the downside follow through was much less likely. As of Friday, we have finally struck the 2500SPX region.
As I write my weekly articles about how one should ignore exogenous factors such as news or geo-political events when analyzing the markets, I always get a number of people who will argue with me. They see a single news event coincide with a directional move in the market and are absolutely convinced that the particular news event was the 'obvious' cause of that market move. They then extrapolate this experience and believe that news and geo-politics are always what drives the markets.
This post was published at GoldSeek on Monday, 18 September 2017.