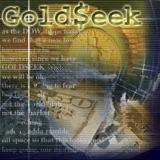 On August 11 the potential and reasoning for anticipated pivots in the US stock market and the gold sector were noted in this article: Potential Pivots Upcoming for Stocks and Gold
As for the stock market, several reasons were put forward in support of a 2nd half of September through Q4 danger period, for a correction (no need yet to talk bear market because that would be pure promotion of an agenda). Please note that standard technical analysis was not among those reasons. The stock market was then and is now, in an uptrend across all important time frames.
The reasons for the correction view noted in the article ranged from the S&P 500's 30 month cycle, to the Fed's Funds cycle and its proximity to the 2yr yield (this has not yet made a bear signal) to the US dollar's potential to rally (still waiting on that one) to a rough seasonal patch that begins in mid-September. Well, today is September 15, da boyz is back from da Hamptins and the rest is up to the market's nature to take its course.
This post was published at GoldSeek on 15 September 2017.