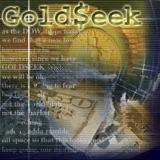 Mike Gleason: It is my privilege now to welcome back David Smith, senior analyst at The Morgan Report and regular contributor to MoneyMetals.com. David, thanks for joining us again and how are you?
David Smith: I'm just fine, Mike. It's great to be back.
Mike Gleason: Well, David, not too long ago you wrote an article for our site about how gold and silver were getting ready for an historic run you called it. So, before we start discussing some of the market action here recently, fill our listeners in on why you believe things were set up and are set up for us to see a good run in the metals here.
David Smith: Well, we've had a very trying period since 2011 when a lot of people have been really worn out and torn out and left the market because the prices have declined substantially and what is really a normal reaction in a very large bull market, what we call a cyclical reaction within a secular bull market. The prices, if you look at other times in history where this has happened, the prices did not decline more than what you would expect but it's pretty hard when you see prices drop by 40 or 50% over five years.
Last year kind of started to turn things around and then we had a correction from that. And now we're building this very large sideways space, which all sorts of indicators are indicating that we're now ready to launch into the next part of the bull market, which will be as David Morgan has always taught it will be the most profitable part of the whole thing and we're looking at probably three to five years of advancing prices and maybe more in gold and silver as this thing gets under way. So we're building this base. It's moved about $1,300, gold as you know last week and held there. So things are going to be going a very positive way for the bulls going forward here.
Mike Gleason: So the metals have been showing some good signs of life here. We've got gold at its high for the year. Silver is still lagging a bit and hasn't reached its high for the year yet. Now, I'm not sure if you're thinking the same thing, but things are feeling a little bit different this time in terms of the advance that we're seeing and the set up that you just alluded to. Do you think silver will finally start outperforming? And how much of a run do you see in silver prices in the next say six to 12 months?
This post was published at GoldSeek on 11 September 2017.