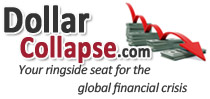 One of the hallmarks of a successful society is the widespread belief that education is a key to success. For that to be true there have to be 1) enough jobs farther up the food chain to make four more years of studying worthwhile, and 2) schools that are good and cheap enough to make the equation work financially.
The US is losing both:
Americans Losing Faith in College Degrees, Poll Finds
(Wall Street Journal) – Americans are losing faith in the value of a college degree, with majorities of young adults, men and rural residents saying college isn't worth the cost, a new Wall Street Journal/NBC News survey shows. The findings reflect an increase in public skepticism of higher education from just four years ago and highlight a growing divide in opinion falling along gender, educational, regional and partisan lines. They also carry political implications for universities, already under public pressure to rein in their costs and adjust curricula after decades of sharp tuition increases.
Overall, a slim plurality of Americans, 49%, believes earning a four-year degree will lead to a good job and higher lifetime earnings, compared with 47% who don't, according to the poll of 1,200 people taken Aug. 5-9. That two-point margin narrowed from 13 points when the same question was asked four years earlier.
This post was published at DollarCollapse on SEPTEMBER 8, 2017.