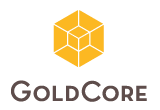 – Bitcoin falls 20% as Mobius and Chinese regulators warn
– 'Cryptocurrencies are beginning to get out of control' – warns respected investor Mark Mobius
– Mobius believes governments will begin to clamp down on cryptocurrencies sparking rush to gold
– Yesterday China's PBOC ruled Initial Coin Offerings (ICOs) are illegal and all related activity to halt
– China is home to majority of bitcoin miners
– Paris Hilton latest celebrity to support an ICO
– Gold's return of 16% YTD look 'dull' or 'stable'?
– Bitcoin fell 23%, now down 16% from $5,000 high
Editor: Mark O'Byrne
An ICO – 'unregulated issuances of cryptocoins where investors can raise money in bitcoin or other [cryptocurrencies]'
Financial Times
Just as you thought you were getting your head around bitcoin and all the other hundreds of cryptocurrencies out there, the financial headlines are screaming at you about something called initial coin offerings or ICOs. Now you don't really know what's going on.
This post was published at Gold Core on September 5, 2017.