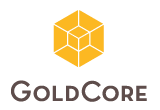 – All four precious metals outperform markets in August
– Gold posts best month since January, up nearly 4%
– Gold reaches highest price since US election, climbs due to uncertainty and safe haven demand
– S&P 500 marginally higher; Euro Stoxx, Nikkei lower for month
– Platinum is best performing metal climbing over 5%
– Palladium climbs over 4% thanks to seven year supply squeeze
– Fear, uncertainty and political sanctions are amongst biggest drivers for precious metals
– Never been a better time to diversify and rebalance portfolios with stocks and bonds near record highs and looking vulnerable
Editor: Mark O'Byrne
All four precious metals have made gains in the month of August.
Whilst platinum and palladium's leading performances can largely be attributed to industrial factors they have also benefited from the safe haven demand which is driving gold and silver prices.
Safe haven demand really came into its own this last month. Issues with North Korea have stepped up a level whilst markets have finally begun to question the complacency they have been feeling in regard to the US political and financial situation, geopolitical risk and the increasingly uncertain outlook for the global economy.
This post was published at Gold Core on September 1, 2017.