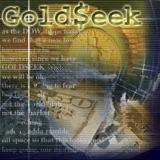 First published on Sun Aug 20 for members: With the metals providing us with the pullback we were expecting in our report last weekend (Aug 12-13), they continued to push higher from that pullback. Moreover, the structure continues to look quite bullish. However, the only question the market has yet to answer is if we see one more drop before the parabolic rally commences, or if we simply begin to rally strongly from here.
Since the market has not done anything unexpected this past week, I have to note that my overall perspective has not changed. My main expectation is still looking for a bit more pullback before we are ready to rally through resistance. Moreover, there is really not much more I am able to provide by way of further analysis to what I have been saying all week:
When dealing with fireworks, all it takes is one spark, and the entire box can be ignited. The metals market is in no different position right now. It does have the potential for a direct break out, and if we should see silver take out its blue box overhead with strong buying volume, do not stand in its way, since it means someone has lit the match, and it will likely have begun the heart of its 3rd wave higher.
As far as GDX is concerned, as I have been saying for the last several weeks, the micro structure is truly messy on this rise. While GLD and silver have been displaying truly ideal Elliott Wave structures, GDX has been an overlapping mess.
This post was published at GoldSeek on 25 August 2017.