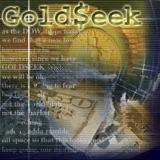 The US Dollar (DXY Index) has moved relatively sideways over the past several weeks. The pattern that we have seen up off the August 2nd low has also been quite corrective in nature.
This sideways action does fit with our larger degree perspective that the DXY is in a fourth wave corrective pattern. This is suggestive that the DXY still has some unfinished business to the downside prior to seeing a larger degree bottom.
In general, the U. S. Dollar has stayed off of the radar of those in the financial media in the past several weeks. Most have been focusing on the movement in the equity markets. I will note that while the DXY Index has not moved much over the past several weeks, some of the other currency pairs against the US Dollar have seen a bit more movement.
Of the major currency pairs, the GBP/USD, in particular, has now fallen some 5% from its recent highs. The GBP/USD has also already broken some key support levels suggesting that a larger degree top may be in place on this pair. Whether this potential top in the GBP/USD is a prelude of a larger bottoming pattern in the DXY index itself is still yet to be seen.
From a price perspective, as long as the DXY is trading under the short term resistance level of 96.06-97.92 there is no signal of a larger degree bottom being struck. Structurally the move up off of the Augusts 2nd low is now counting best as a corrective wave structure. This corrective wave structure is more supportive of the white path as shown on the charts below.
This post was published at GoldSeek on Friday, 25 August 2017.