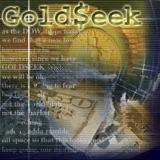 Gold Today – New York closed yesterday at $1,290.20. Londonopened at $1,287.10 today.
Overall the dollar was slightly weaker against global currencies before London's opening:
– The $: was slightly weaker at $1.1794 after the yesterday's$1.1784: 1.
– The Dollar index was slightly weaker at 93.31 after yesterday's93.39.
– The Yen was slightly stronger at 109.29 after yesterday's 109.36:$1.
– The Yuan was slightly stronger at 6.6621 after yesterday's6.6624: $1.
– The Pound Sterling was slightly weaker at $1.2807 afteryesterday's $1.2811: 1
New York closed at $2.40 higher than Shanghai's yesterday's close. Today, sees Shanghai holding almost the same level as it did yesterday, which was $2.27 higher than London's opening. The global gold markets remain pretty much in line with each other.
This post was published at GoldSeek on 24 August 2017.