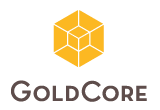 – Gold price up over 100% in major currencies since financial crisis
– Has outperformed majority of equity and bonds
– Global debt continues to increase despite claims of 'recovery'
– Gold remains an important safe-haven in long term
***
It has been ten years since the global financial crisis began to take hold. At the time few would have known that BNP Paribas' decision to freeze three hedge funds was the signal for the deepest recession in living memory and a near-collapse of the financial system.
As the French bank blamed a 'complete evaporation of liquidity' on its decision the ECB flooded its the market with billions of euros of emergency cash as it worked to prevent a seizure in the financial system.
This post was published at Gold Core on August 23, 2017.