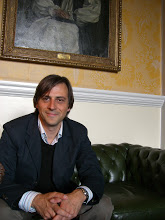 Ireland scored another 'first' in the league tables relating to tax optimisation and avoidance, staying at the top of the Euro area rankings as a Special Purpose Vehicles (SPVs) destination: my comment, amongst others).
As my comment in the article linked above alludes, there is a combination of factors that is driving Ireland's 'competitiveness' in this area. Some are positive for the economy and non-zero-game in relation to our trading partners, e.g.- Ireland providing a functional access to the European markets via regulatory and markets infrastructure arrangements that facilitate trading from Dublin into the rest of the EEC;
– Ireland offering a strong platform for on-shoring human capital, a much more functional platform than any other EU nation, due to greater openness to skills-based migration, English language, common law and open culture;
– Ireland serves as a clustering centre for a range of financial services functions, making it more attractive than traditional tax havens for conducting real business.
This post was published at True Economics on August 23, 2017.