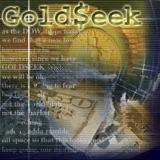 Gold Today – New York closed Friday at $1,291.60. London opened at $1,285.00 today.
Overall the dollar was slightly stronger against global currencies, early today. Before London's opening:
– The $: was slightly stronger at $1.1740 after the Friday's$1.1750: 1.
– The Dollar index was slightly stronger at 93.51 after Friday's93.47.
– The Yen was slightly stronger at 109.03 after Friday's 109.05:$1.
– The Yuan was stronger at 6.6717 after Friday's 6.6769: $1.
– The Pound Sterling was weaker at $1.2875 after Friday's $1.2896: 1
Yuan Gold Fix
New York closed $4.00 higher than Shanghai's close Friday. Then today sees Shanghai moving $0.50 higher than New York's close before London opened nearly a $6.00 lower than Shanghai, as before trying to move up to Shanghai's prices.
With Shanghai leading the way today, we see gold prices persistently attacking the $1,300 overhead resistance this week. Please note that the way the gold price keeps rising in Shanghai is quietly steady with no spiking activities. The U. S. is more volatile, but comes into line with Shanghai. London always tries to lower the gold price from the trading level seen in Shanghai, but does not resist the overall rise in Shanghai's price. So long as this pattern is followed we will see an insistent rising pattern until we move through 280 Yuan. This equates, at current exchange rates to $1,300.
Silver Today – Silver closed at $17.00 Friday after $17.05 at New York's close Wednesday.
This post was published at GoldSeek on 21 August 2017.