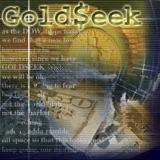 Factors which can affect markets
There is not much US economic data this week. It will be a technical trade. A higher close today and tomorrow will ensure that gold has a smooth break of $1300. I am more concerned on silver as it either rises and breaks and trades over $1740 or crashes to $1610 and $1548. Korean Risk ups and downs will be the key.
The UK and USA both want to increase the number of migrants. These nations believe that migrants will bring innovation with them which in turn will lead to higher growth.
This post was published at GoldSeek on 21 August 2017.