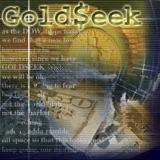 Below are the opening segment and an excerpt (on the headline indexes and the Healthcare sector) from the first regular segment of this week's edition of Notes From the Rabbit Hole, NFTRH 461…
Seeking Confirmations
We have several inputs forecasting change (market pivots) ranging from seasonal tendencies to an expected US dollar rally, Fed monetary tightening (such as it is), the 30 month S&P 500 cycle, not to mention a presidential administration in utter disarray and not having done much, if anything, to further the fiscal stimulation (which, the story goes, would replace the Fed's monetary stimulation under the previous administration) view that much of the stock market's post-election euphoria was built upon.
In other words, we have working plans for two main themes; a correction in the stock market and in the mirror, a tradable rally in the gold sector. Based on an email exchange with a subscriber, I want to be clear that yes, I think the stock market has probably topped out for something more than a routine pullback; but no, we do not have the all-clear on that from a technical confirmation standpoint just yet, although the sector breakdowns noted in a Friday update held that status to close the week.
This post was published at GoldSeek on 20 August 2017.