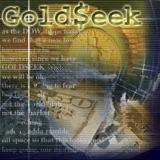 Mike Gleason: It is my privilege now to welcome in Greg Weldon, CEO and President of Weldon Financial. Greg has over three decades of market research and trading experience, specializing in the metals and commodity markets, and even authored a book in 2006 titled Gold Trading Boot Camp, where he accurately predicted the implosion of the U. S. credit market and urged people to buy gold when it was only $550 an ounce. He's a highly sought-after presenter at financial conferences and is a regular guest on financial shows throughout the world.
Greg, thanks so much for joining us and it's a real pleasure. How are you?
Greg Weldon: I'm great. Mike. Thanks for the invite.
Mike Gleason: Well, before we get into the metals specifically, Greg, to start out here, give us your thoughts on the U. S. stock market, the state of the U. S. economy, and the geopolitical environment, and so forth. Obviously, there's a tremendous amount of exuberance still in the equity markets despite a lot of headwinds or black swans circling about, but yet things keep rolling along, and we keep seeing records made in the Dow. What are your thoughts about how long this might continue?
Greg Weldon: Well, you got a couple hours, I'd be happy to share all that with you, because there really is so much going on. I think you're right to pick on the stock market to kind of center the viewpoint, because right now that kind of is, to me, a potential land mine. It's not so much that the simple fact that the fundamentals and the expectations seem to have gotten a little bit out of alignment if you want to talk about the macro economy. You want to talk about you've gone through earning season. You want to talk about individual companies. You want to talk about certain businesses. That's well and good. There's always a place to look in the stock market where you can find opportunities.
This post was published at GoldSeek on Friday, 18 August 2017.