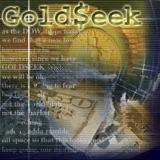 August is a sultry month for stocks as markets thin out during the dog days of summer. Everyone leaves investing for a break from the heat. Statistically, August is the worst month for overall stock performance, while September delivers more of whatever August sends its way or brings its own dark surprises. After that, October loves a surprise and is the worst for having the most major crashes.
As markets now slide into their toughest time of the year, they also also face a major war of words that may quickly become more than words. The days of market calm appear now to have ended. $500 billion worth of supposed US market 'value' just cascaded into oblivion last week. (Over a trillion worldwide. Of course, it could reappear tomorrow.)
Markets crawling under the clouds of war
One place where August is living up to its reputation is in volatility. August is usually the most volatile month of the year.
The US stock market's volatility index (VIX) became eerily placid for many weeks this summer, but this past week the VIX rose 70%. Of course 70% from a position so small and calm is not a lot, but it's an awakening. And there appear to be many people and institutions now awakening.
PIMCO, as one big example, began loading up on puts to hedge against a market plunge while building up a strong cash position, suspecting the highly unusual calm is the kind that comes before a big storm. PIMCO's chief investment officer said that Pimco 'has been taking profits [a nice way to say selling off its stock holdings] in high-valued corporate credits and built cash balances for when better opportunities arise.' That's also a cautious way of saying,
This post was published at GoldSeek on 14 August 2017.