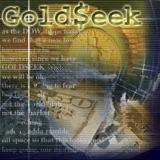 Many have asked me to explain how our Fibonacci Pinball method of Elliott Wave analysis works. So, this week, I am going to show you a real-time example of how one of our analysts used it to trade the equity market decline we experienced this past Thursday.
On August 10th, the VXX closed up 14% from the closing price on August 9th. If we count the after-hours data, this move was actually closer to 20%. More impressive than the move higher itself was how well the move followed our Fibonacci Pinball guidelines on its way higher. This adherence to our Fibonacci Pinball guidelines allowed us to not only enter a trade with pre-defined stops and target levels, but also allowed us to manage the trade during the rally, maximizing returns while minimizing risk.
Recent real-time example
While most of the focus over the last several days was on the increased rhetoric between North Korea and Donald Trump, our focus was purely on the price action of the charts. The trades that we entered were done so based on the rules of Elliott Wave and the guidelines of Fibonacci Pinball. We entered, managed and exited all of the trades using this methodology and nothing else. There was absolutely no guessing or questioning how to enter, manage or exit this trade. No exogenous news event played any role whatsoever in how we traded the VXX on August 9th through August 10th.
This post was published at GoldSeek on 13 August 2017.