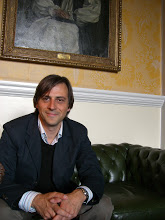 An interesting note on the latest data updates for the Russian economy via Bofit.
Per Bofit: "Industrial output in Russian regions rises, while consumption gradually recovers." This is important, because regional recovery has been quite spotty and overall economic recovery has been dominated by a handful of regions and bigger urban centres.
"Industrial output growth continued in the first half of this year in all of Russia's eight federal districts," with production up 1.5 – 2% y/y in the Northwest, Central and Volga Federal Districts, as well as in the Moscow city and region. St. Petersburg regional output rose 3-4% y/y.
An interesting observation is that during the recent recession, there has been no contraction in manufacturing and industrial output. Per Bofit: "Over the past couple of years, neither industrial output overall nor manufacturing overall has not contracted in any of Russia's federal districts. Industrial output has even increased briskly in 2015 – 16 and this year in the Southern Federal
District due to high growth in manufacturing and in the Far East Federal District driven by growth in the mineral extraction industries."
This post was published at True Economics on Sunday, August 13, 2017.