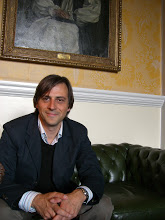 Ireland has spent tens of billions to prop up schemes, like Nama and IBRC. These organisations pursued developers with a sole purpose: to bring them down, irrespective of the optimal return strategy from the taxpayers perspective and regardless of optimal recovery strategies for asset recovery. We know as much because we have plenty of evidence – that runs contrary to Nama and IBRC relentless push for secrecy on their assets sales – that value has been destroyed during their workout and asset sales phases. We know as much, because leaders of Nama have gone on the record claiming that developers are, effectively speculators, 'good for nothing else, but attending Galway races', and add no value to construction projects.
Now, having demolished experienced developers and their professional teams, having dumped land and development sites into the hands of vulture investors, who have no expertise nor incentives to develop these sites, the State has unrolled a massive subsidy scheme to aid vultures in developing the sites they bought on the State-sponsored firesales.
This post was published at True Economics on August 8, 2017.