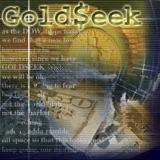 Gold Today – New York closed Friday at $1,264.40. London opened at $1,258.40 today.
Overall the dollar was stronger against global currencies, early today. Before London's opening:
– The $: was stronger at $1.1802 after the Friday's $1.1881: 1.
– The Dollar index was stronger at 93.38 after Friday's 92.74.
– The Yen was weaker at 110.81 after Friday's 110.026:$1.
– The Yuan was stronger at 6.7190 after Friday's 6.7200: $1.
– The Pound Sterling was weaker at $1.3050 after Friday's $1.3149: 1
Yuan Gold Fix
New York closed $2 lower than Shanghai's close Friday. But today, we are seeing a stronger dollar, and a lower dollar gold price in London. The jobs report was met with enthusiasm that turned the dollar higher for now. Even with a stronger dollar we are seeing a stronger Yuan. London opened $385 lower than Shanghai but Shanghai was trading at only $2 lower than New York's Friday close.
This post was published at GoldSeek on 7 August 2017.